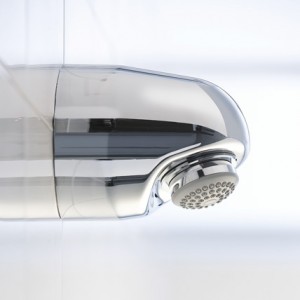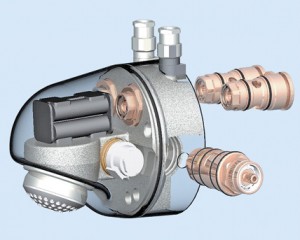 MoraTronic Compact

The MoraTronic Compact is the world's first and only Anti Ligature Anti Tamper shower head with
an integrated mixing valve that can be preset to any temperature.
The MoraTronic can be supplied in either mains or battery configuration and water supplies can be either exposed or concealed.

Integrating the mixing valve & NRV's into the shower head means that the hot water supply is now directly at the point of use which dramatically reduces the likelihood of bacterial contamination such as legionella and as such is ideally suited for use in hospital and healthcare applications. The MoraTronic is quick and easy to fit and maintain and comes with easy to use electronic push button control with adjustable flow timer. The MoraTronic Compact is an ideal unit for Hospital and Mental Health care applications where safety, reliability and efficiency are key requirements.
MoraTronic Specification Sheet.