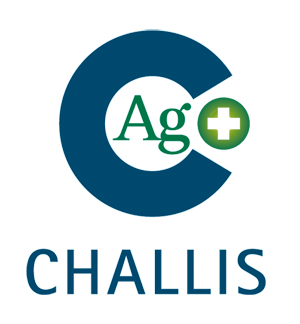 About Challis AG+®
Our innovative disposable Challis Ag+® Shower Head Scheme combines built in antimicrobial protection with regular quarterly replacement showers, effectively cutting bacterial load and stopping bio film build up in its tracks. Designed and manufactured in the UK, Challis Ag+® antimicrobial protected shower head. Planned for maximum efficiency, safety and ease of use in all environments. The antimicrobial protection has been proven safe and addresses the growing public concern over the incidence of harmful bacteria threatening us in everyday life. Proved to be highly effective against dangerous levels of bacteria guaranteeing long lasting protection, effective throughout the life of the product.
How the Challis Recycle Scheme Works
Our WRAS approved hand held shower heads are manufactured in the UK from high quality ABS anti-microbial plastic. Because the shower heads have only been used for 3 months it is actually cost effective to recycle them at the end of each quarter.
The scheme can be just the shower heads or can include white smooth flexi hose.
Challis supply the appropriate number of Ag+® shower heads/hoses to the hospital/care home
Maintenance staff install new shower heads/hoses
Before the start of the second quarter new shower heads are delivered
Old colour coded shower heads are removed and replaced with new colour coded shower heads
Old shower heads are packed into Challis Sealed plastic transport boxes (provided)
Challis Transport boxes are picked up and returned to recycling depot
Old showers shredded, recycled and certificate of destruction issued to hospital/care home
Costs associated with cleaning and maintenance of showers can be significant not only in cash terms but all in resources required. The Challis Ag+® recycling scheme is quick easy and straight forward to implement and will significantly cut these costs freeing up resources to be used more efficiently somewhere else within your organization.
Why Choose Challis Ag+?
Challis Ag+ Already Supply Over 70,00 Units Per Annum to NHS Trusts Across the UK
The fact that we supply over 70,000 units per annum to Trusts across the UK speaks volumes for the faith and trust with which we are held by our customers. You can have confidence in the fact that Ag+ schemes work and save costs by the fact that Trusts across the UK renew their Ag+ scheme year after year.
Challis Ag+ Have Already Protected Over 5 Million Patients
Having a positive impact regarding safety & infection control on so many patients is a real testament to the efficacy and performance of the Ag+ units.
Proven Efficacy Through Numerous Case Studies
The efficacy, reliability & cost effectiveness of the Ag+ units is supported by numerous real life case studies across a wide range of applications. They work and we have proof.
Schemes Available To Suit Any Requirements and All Budgets
Whether your requirement is for 10 units or 500 units, Ag+ has a wide variety of schemes to suit any and all scenarios and more importantly your budgetary requirements. Providing an attractive, robust and affordable business case.
The Most Cost Effective Schemes To Meet Your L8 & HTM04 Requirements Currently Available
No other manufacturer has a broader variety of schemes and price packages, specifically designed in partnership with current clients, to meet the often challenging combination of legislative compliance and budgetary limitations.
Challis Ag+ Anti Microbial Kills the Broadest Spectrum of Pathogens Currently Available
Challis Ag+ is Anti Microbial, in that it kills bacteria as well as Viruses, Fungi & Mould. Whereas Anti bacterial units only kill bacteria. So if you are looking for a unit to deal with the broadest spectrum of pathogens choose Challis Ag+ and not an Anti Bacterial unit.
Challis Ag+ UK Largest Manufacturer and Distributor of Anti Microbial Showers & Hoses
Buying directly from the manufacturer has some distinct advantages, not least being price and delivery. At Challis Ag+ we also stock a wide range of shower mixers, taps, accessories & supporting products. Providing you with the convenience of a 'One Stop Shop' for all your water supply and patient safety requirements.
Expert Technical Advice
When you need technical advise on such an important safety product you need real expert technical advise. Many suppliers are just distributors and have little or no technical knowledge. One of our clients described asking a competitor a simple technical question, the result being "It was like looking into the eyes of a Labrador".
At Challis Ag+ we have years of technical experience on which you can draw and in which you can have complete confidence. That why Trusts across the UK rely on us.
Discount Incentives
We are always adding new discount incentives and are committed to providing you, the client with the best price and real value for money Time after Time.
Constant Innovation and Improvement
At Challis Ag+ we have a programme of constant product innovation and improvement which ensures that you as the client has access to the very best new products and technical innovations enabling you to cut costs whilst improving efficiency and safety.
Robust, Reliable Products of the Highest Quality
Challis Ag+ manufacture and distribute products of the highest safety, quality, reliability and robustness , providing our clients with real value for money. These key factors are often compromised by some suppliers in the pursuit of lower sale prices.
"Quality is not often associated with a budget price"
"When buying a life jacket its often not advisable to select the cheapest price jacket".
Anti Kink High Pressure Hose
Something as simple as an anti kink/twist hose does not initially sound important but the fact that our high pressure hoses have included an anti kink/twist device means that our shower hoses do not twist and eventually loosen and leak at shower mixer joint. Thus avoiding a maintenance visit to re tighten the shower hose.
Free Try Before You Buy
We are so confident in the performance reliability and quality of our products that we are happy supply as many free samples as required for you to test in your own application, as your own experience is the very best referral.
---
---