Once again we at Challis are proud to announce that we have passed our ISO 9001 & ISO 14001 approval certification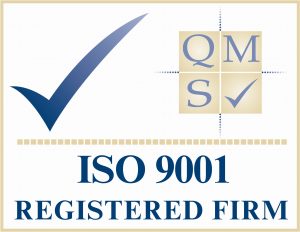 ISO 9001 sets out the criteria for a quality management system and is the only standard that can be certified. It can be used by any organization, large or small, regardless of its field of activity. In fact, there are over one million companies and organizations in over 170 countries certified to ISO 9001.
This standard is based on a number of quality management principles including a strong customer focus, the motivation, and implication of top management, the process approach, and continual improvement. Using ISO 9001:2015 helps ensure that customers get consistent, good quality products and services, which in turn brings many business benefits.
In practice, we see 10 major benefits in choosing to be an ISO 9001 quality management system approved company:
We have objective proof that our organization attaches great importance to quality and that we have it checked regularly by an independent party. This commitment increases your confidence in our organization.
We achieve higher operating efficiency. Organizations that consider quality management to be an integral part of their business operations usually achieve a higher operating efficiency than those that do not.
A certified ISO 9001 quality management system increases the quality of our services and raises your staff's awareness.
A certified ISO 9001 quality management system ensures we as a company meet your Due Diligence requirements enabling you to confidently specify us an approved supplier to meet your specific needs.
We can detect and identify problems in good time, which means that we can quickly take steps to avoid the same mistakes in the future.
We make it clear to our staff, our partners, our clients, and the outside world that customer satisfaction is at the core of your business.
A certified ISO 9001 quality management system gives us a positive company image, raising us up above the level of your competitors and sometimes even higher.
As a certified ISO 9001 company, we are required to define organizational structures, roles & responsibilities thus ensuring competence and awareness and to provide an ideal work environment for operations
It is possibly also in our commercial interest, seeing that more and more clients demand that their suppliers work in accordance with a certified ISO 9001 quality management system.
Last, but not least, certifying our QMS according to ISO 9001 means getting organized, and getting organized means continual improvement, and continual improvement guarantees a sustainable business. Why wouldn't we do that?
Customer Benefits
The ISO 9001 standard is based on the basic quality management principles of meeting customer requirements and striving to exceed customer expectations. A customer always looks for quality in a product and quality in a service along with its Due Diligence. It's not only the product quality that encourages our customers to buy again and again; it is also our customer's experience and reassurance that persuades our customers to return. With our  ISO 9001-certified business increases customer confidence, because our customers know that they are dealing with an internationally certified company. As the first quality management principle states, this is the key feature that allows a small business like ours to stand out amongst a large number of companies with no such certifications.
If an organization is not ISO approved then one should be asking why it is not!