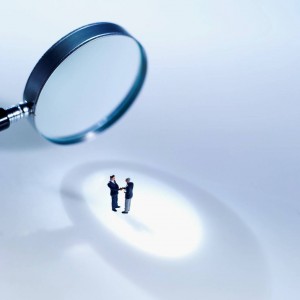 Due Diligence is very often overlooked when engaging a new supplier or purchasing new products as it is often considered un necessary. Engaging a new supplier, if done properly, has a cost and one should regard any new supplier as the very beginning of a long term business relationship and as with any relationship should be well researched and considered. Proper and effective due diligence can and often does save a lot of time and money if done correctly, but if it is not done at all, can lead to expensive, time-consuming embarrassing mistakes and ongoing problems. Don't be hurried into a decision on the promise of a cheap deal.
"Time spent on reconnaissance is seldom wasted"
With this in mind here is our quick and easy guide to Due Diligence
Safety
Safety, particularly patient safety should always be your primary concern. Therefore ensuring that the products you purchase have all the required and relevant safety/ compliance approvals is vital. Don't accept " oh yes we've got them" Ask to see the certification and independent testing (see below)
Web Site
Check out the supplier's web site. This will most of the time give you a good feel for the supplier.
Watch out for cheap badly designed web sites with links that don't work and miss spelling and bad grammar. Other warning signs include no address or only contact details being a telephone number or email address. No address often indicates working from home. Why not search google street for the suppliers address to make sure it is valid and not a garden shed or at worst non-existent. A misleading address should start to raise concerns as to what other things have a potential supplier misled you about?
Public liability Insurance
Adequate public liability insurance is an essential requirement for any proper business. The minimum cover should be £5 million. You should ask yourself what happens if the product I purchase injures a patient? Who is responsible and who will pay if there were to be any litigation? If your supplier cannot provide an up to date insurance certificate walk away.
Case Studies
Ask for case studies, referrals or references. Any well-established supplier will have a library of case studies, referrals or references. If these are not immediately available you should ask yourself why is that?
Form & Function
Ask how the product works. How does it do what you want it to do? Are there any obvious pitfalls, omissions or mistakes. Don't just accept the supplier's assurances that it will work in your application, ask for a sample and try it out
Independent Testing
Ask for independent testing reports Don't just accept the supplier's assurances that it actually works. Any good supplier should have an extensive portfolio of independent testing reports and data to back up their claims of efficacy. If a supplier cannot produce these straight away, there is a problem.
Financial Security
Financial Security and security of supply the importance of which should not be underestimated.  What happens if the supplier goes bust? Where can I get spares now and into the future? How long will the price be fixed? When things go wrong, re establishing a supply may cost even more. Dealing with a well-established company will give the assurance that they will be there to supply in the years ahead and not gone in a few months.
Specification
Be clear as to what you are expecting and what is being supplied. The devil is in the detail and often what you believe you have agreed and what actually turns up can be very different. Be clear as to when, where and how much, a formal detailed quotation should cover this. Read suppliers terms and conditions
Financial Back Ground Check
Basic check at companies house will give you a clear indication of their financial strength and how long the supplier has been in business and please check to any outstanding CCJ's County Court Judgements. This will give you a very good steer as to a suppliers reliability.
Quality Assurance
ISO Certification is the formal assurance that the company you are dealing with is properly constituted with all the relevant processes and procedures in place for the efficient execution of business now and into the future. Ask for copies of any ISO certification
Samples
Ask for a sample of the product you are interested in and thoroughly test it in your own application under standard conditions to assure yourself that it will work, fit and function correctly. If it doesn't feel right it will likely as not be right for you.  Cheap & nasty will always cause you problems no matter how you justify the price to yourself.
Specification Sheets
Ask for full specification sheet on the specific product you are considering and ensure it relates to the product number and description given in the quotation/ purchase order.  Keep spec sheets on file for future reference.
In Conclusion
This is not a full check list for a thorough due diligence but merely a quick snapshot guide to the most important parts that need to be undertaken to avoid embarrassing mistakes. Cheap deals always happen quickly and are often designed to avoid any element of due diligence "Act in Haste, Repent at Leisure"
Implementing a Due Diligence process is not as time-consuming as one might first think.  Why not draft your own supplier application form detailing all that you require and get the supplier to complete it. Quick & Easy