We have just completed another round if Independent anti-microbial testing on our new patented Challis Ag+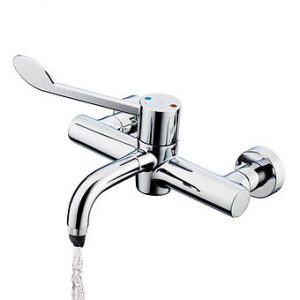 Sentinel Tap Fitting to demonstrate its speed of effective kill.
Our new data is really fantastic in that as a direct result of the large surface area of knitted and compressed copper/silver mesh in our valves, the inherent 100% bioavailability results in very effective and rapid kill of Pseudomonas, which recorded:
38.5% kill within 15 minutes 
77% kill within 30 minutes 
99% kill with 120 minutes. 
This confirms quick and effective protection combined with longer term protection for your patients, and staff and a cheaper, safer alternative to expensive POU Filters.
Challis Ag+ Sentinel® Valves are already being used in NHS Trusts across the UK
To Read the Full Report Click Here
For More information or To Order Your New Sentinel® Valves call 01629 530800 or email info@challisms.com