As the Corona Virus pandemic spreads, effective anti-virus measure become increasingly important.  Challis Ag+ is pleased to confirm the immediate availability of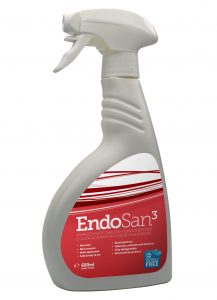 its Ag+ Anti Virus surface disinfectant spray.
Challis Ag+ Surface Disinfectant is a powerful, highly effective, broad-spectrum disinfectant that is both stable and safe.
Independent testing shows it provides a very wide spectrum of biocidal activity against bacteria, spores, fungi, amoebae (such as amoeba acanthus which can act as host to Legionella bacteria) algae and most importantly viruses such as the Corona Covid-19
Challis Ag+ Surface Disinfectant is a unique solution of Hydrogen Peroxide (H2O2) which is stabilised using a proprietary ionic silver-based chemistry
When correctly applied to water, air or any surface, Challis Ag+ Surface Disinfectant will disinfect through an oxidisation process and continue to safely provide unrivalled residual performance protecting your patients and staff against the broadest spectrum of bacteria and virus.
Challis Ag+ Surface Disinfectant is chlorine and alcohol-free, with no corrosive effects on usual materials of construction during application. After use it simply degrades into harmless water and oxygen as one of the safest forms of disinfection.
Key Benefits
Highly Effective Virucide
Highly Effective Bactericide
Stable & Safe
Highly effective biofilm remover.
Cost-effective easy to apply
Reduced HAI's
Conforms to EN13623 and EN13626.
Unrivalled stability.
Forms no harmful by-products.
Non-toxic & pH neutral when dosed.
Proven efficacy & globally approved.
Effective between 0°C and 95°C.
Odour, colour and taste-free.
Three-year shelf-life.
 Available Now For Immediate Delivery, While Stock Last  Call 01629 530800 or email chris@challisms.com